Set Your Sights with Peloton Programs
Our new and improved Programs give you the tools you need to achieve your fitness goals.
We're excited to announce that we've completely revamped our Programs to fit your fitness needs. Our goal at Peloton is always to help you achieve your goals, and we're confident our new and improved Programs will help do just that.
Programs are a collection of classes, designed by an instructor (or instructors), to help you reach a specific goal. Each Program is completely designed to help you stay on track, making it easier than ever for you to set your sights and achieve your goals. You can find the Program that's perfect for you, based on the instructor, duration, number of classes you'll need to take and more. Plus, the classes included are exclusive to that Program, so you can't take them anywhere else on the platform!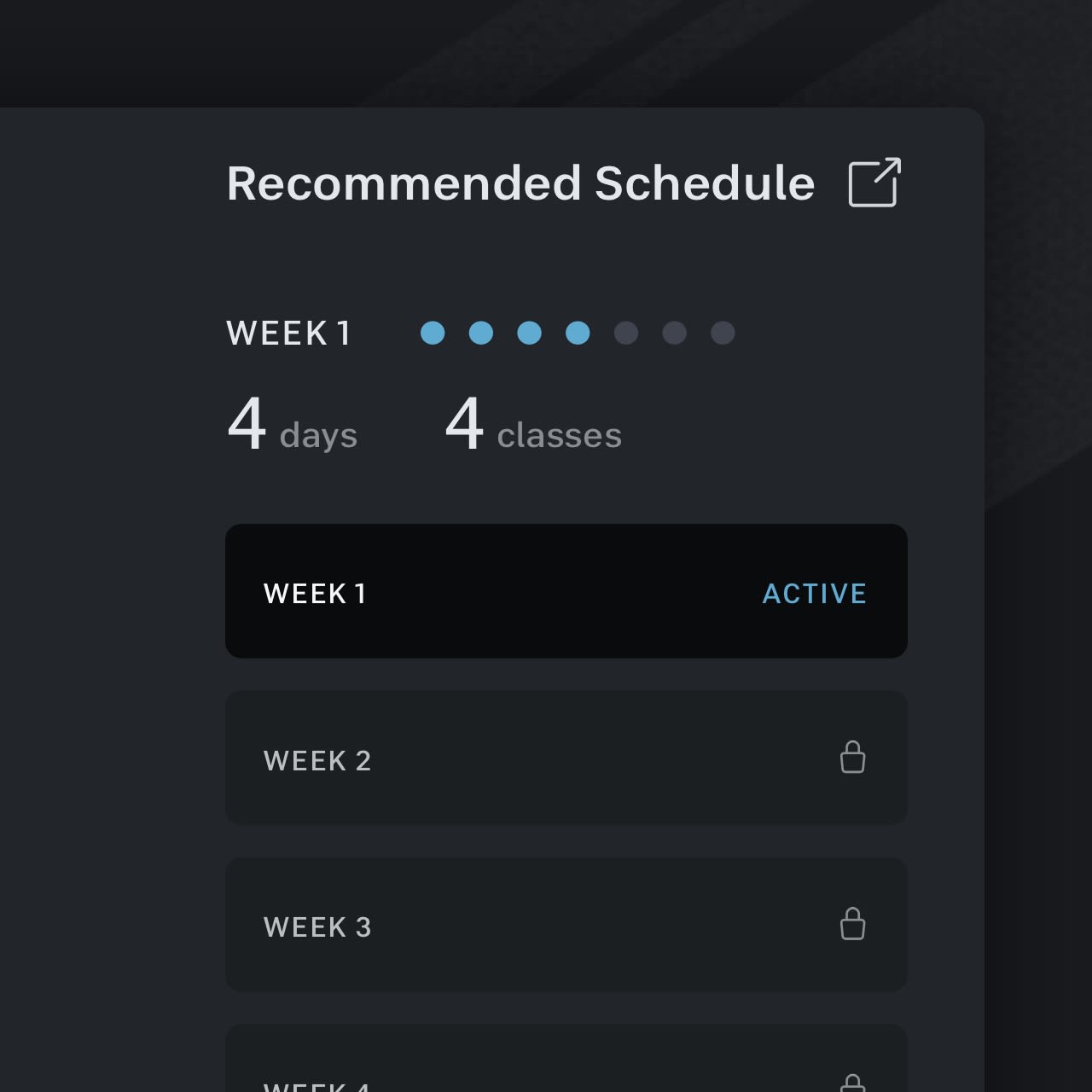 But we aren't just building out your schedule and setting you on your way. We've also added a progress bar that allows you to track your status throughout the entire Program. Because classes in each Program are intended to be taken in a specific order, every class you complete will allow you to unlock the next one. You'll also have the option to skip classes. Earn achievement badges as you complete classes—but not if you skip!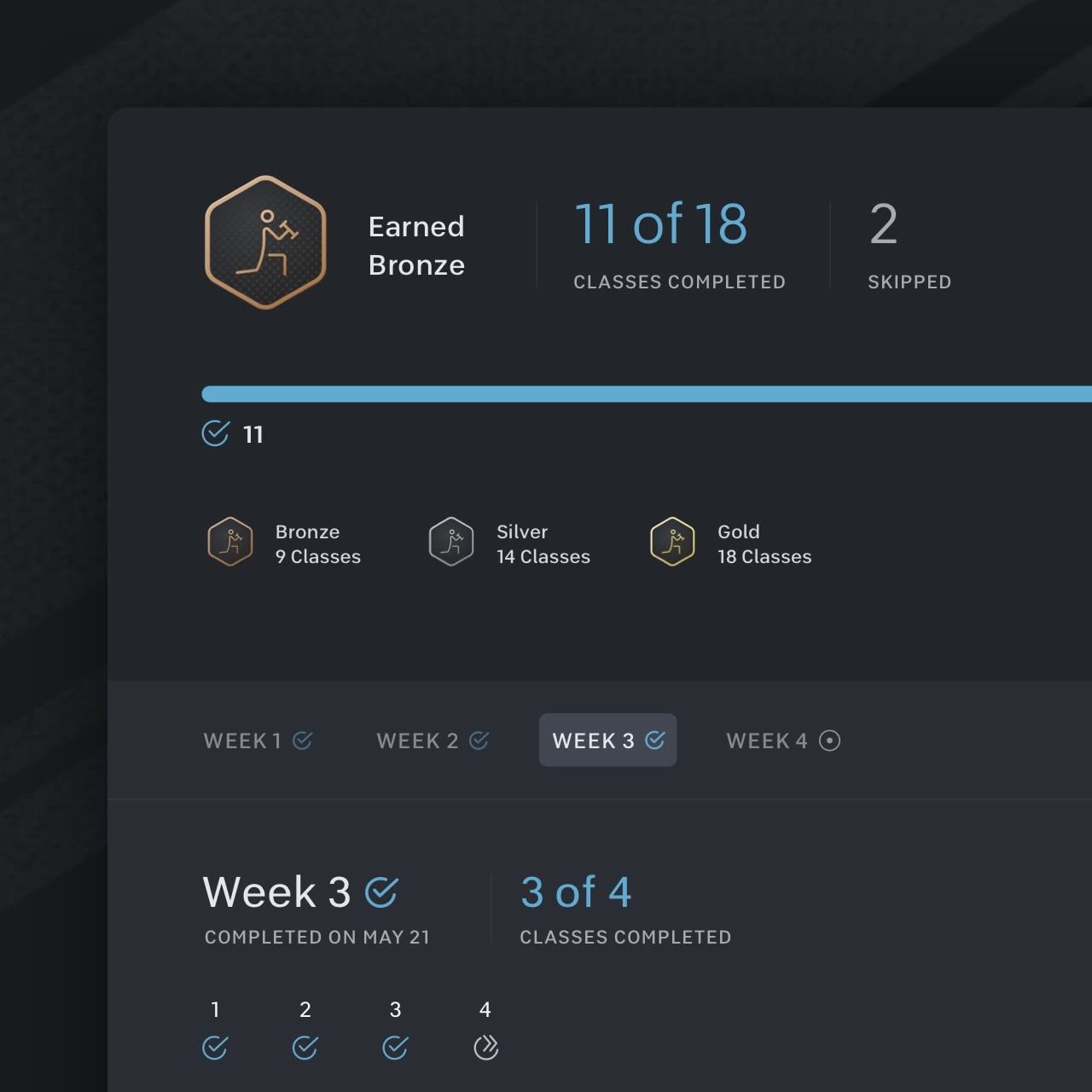 You can find all of our Programs, including some brand new ones, on your Peloton equipment or Peloton App. Some of the current Programs we offer are:
Build Your Power Zones: a 5-week program designed to improve your FTP.

Beginner Yoga: a 3-week, intro to yoga program designed to help you explore the practices and philosophy of yoga.

Beginner Strength: Join Matty Maggiacomo and Olivia Amato for this six-week progressive Beginner Strength Program. They will guide you every step of the way as you learn proper form and how to speak strength.

Total Strength: a 4-week, progressive strength program with Andy Speer that will teach you proper movement and form.

Power of Sleep: a 2-week program that gives you the tools to promote relaxation and lead to better sleep.

Mastering the Basics: a 6-week program designed to take your rides to the next level.

Discover Your Power Zones: a 5-week program designed to take the guesswork out of training.
This list will be ever-growing, so make sure you check back from time to time to see what's new.
Set your sights. Our new Programs will get you there.