How Sundays With Love Helps Members Be Their Best Selves
Ally Love's series on the Bike has inspired and uplifted the Peloton community.
By Dana Meltzer Zepeda•Updated February 4, 2021
Sundays With Love is more than a ride series—it's a movement. Each 30-minute class features a different virtue, from gratitude to acceptance, specifically designed to help Members tap more deeply into their spiritual side with Peloton instructor Ally Love.
"It's pretty profound that we've had anywhere from like 11,000 to 16,000 people on that Leaderboard every single Sunday," Ally says. "The consistency of our community prioritizing this class is what Sundays With Love is all about. It's showing up in real time, working on the virtues, having an effective workout and doing it together."
That sense of community is exactly why Ally created Sundays With Love in the first place. Not only do these motivational sweat sessions help Members become their best selves, but they help Ally put her best foot forward—both on and off the Bike—too.
"I think it's the sheer human element, the fact that we all go through something, no matter what your job title is, how many kids you have or don't have, what your marital status is or where you're from," Ally says. "The fact that we come together and say, 'I'm not perfect, but I'm here to try and to get better.' I think that that's what resonates with so many Members."
As season 2 comes to a close, we asked the Army of Love to share what the classes have meant to them.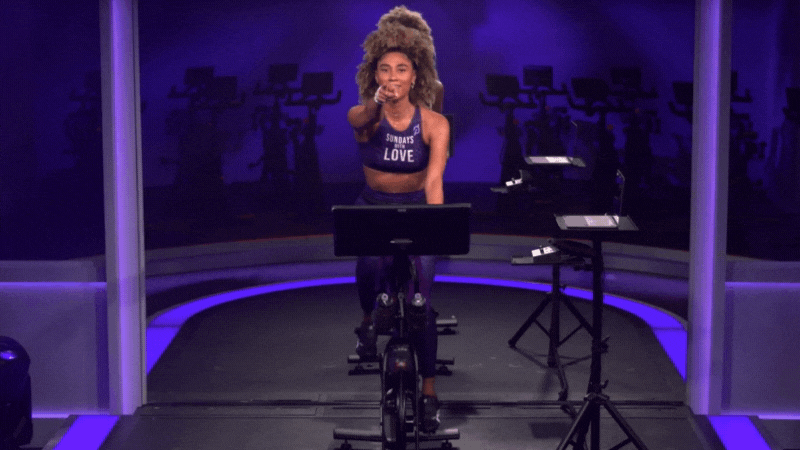 New Perspectives
"If you've never taken a Sundays With Love Ride, do it! So encouraging, so thought provoking, so grounded. I've had my Bike since the end of October, and they quickly became a 'must-do' ride for me!" —Jamie G.
Digging Deep
"Ally Love has such a gift with words and the ability to make you dig deep. Sundays With Love is for everyone. I always say it's the ride you didn't know you needed until you take it. When it's done, you'll say, 'Wow, I needed to hear that today.'" —Danielle V.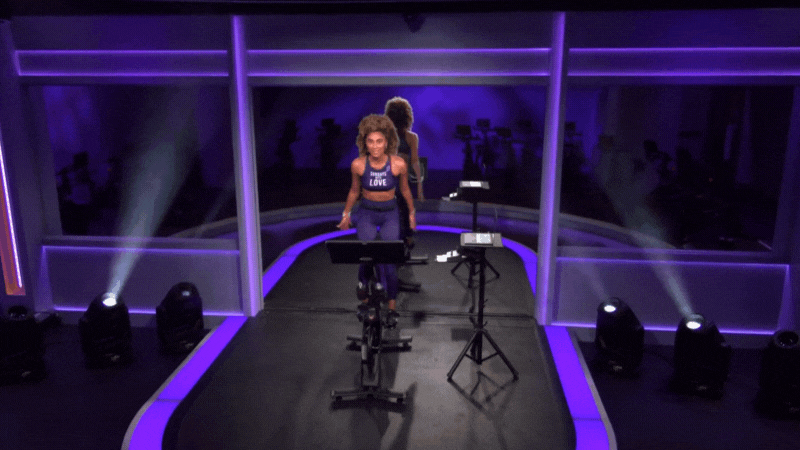 A Spiritual Moment
"Ally referred to it once as 'Peloton church,' and I think that's a good way to describe it. I always get off the Bike feeling like I got a really awesome workout and feeling inspired." —Christi P.
Honoring Loved Ones
"When my son passed away seven years ago, I couldn't bring myself to go back to a church. It just didn't feel right. But that Bike, her virtues, our Peloton community? That is my church. I come off that Bike stronger mentally than I got on, feeling connected, ready, knowing my purpose." —Ericka M.
Non-Stop Motivation
"Ally is one of my favorite Peloton instructors because she brings a positive and spiritual aspect to her rides. The Sundays With Love Rides, in particular, are uplifting and inspirational and allow self-reflection through various themes, alongside a motivational soundtrack. It's a great way to end and begin the week!" —Tracy P.
A Newfound Community
"Ally is at her best in this series. She presents virtues in a thoughtful, digestible way. She shares her understanding of the virtues with the hope that riders have an open mind to listen and apply them to their own lives. I'm blown away with how well she aligns the message, music and road map. It's a challenging class, but in a great way. And, if it's too much, either mentally or physically, then look to the Leaderboard. An 'army' rides with you each week!" —Rachel J.