This month marks the release of three big feature updates to make your experience on the Bike even more exciting, challenging and most importantly, rewarding. From a new way to ride to an improved workout history look and feel on the Web, we hope you're as fired up as we are!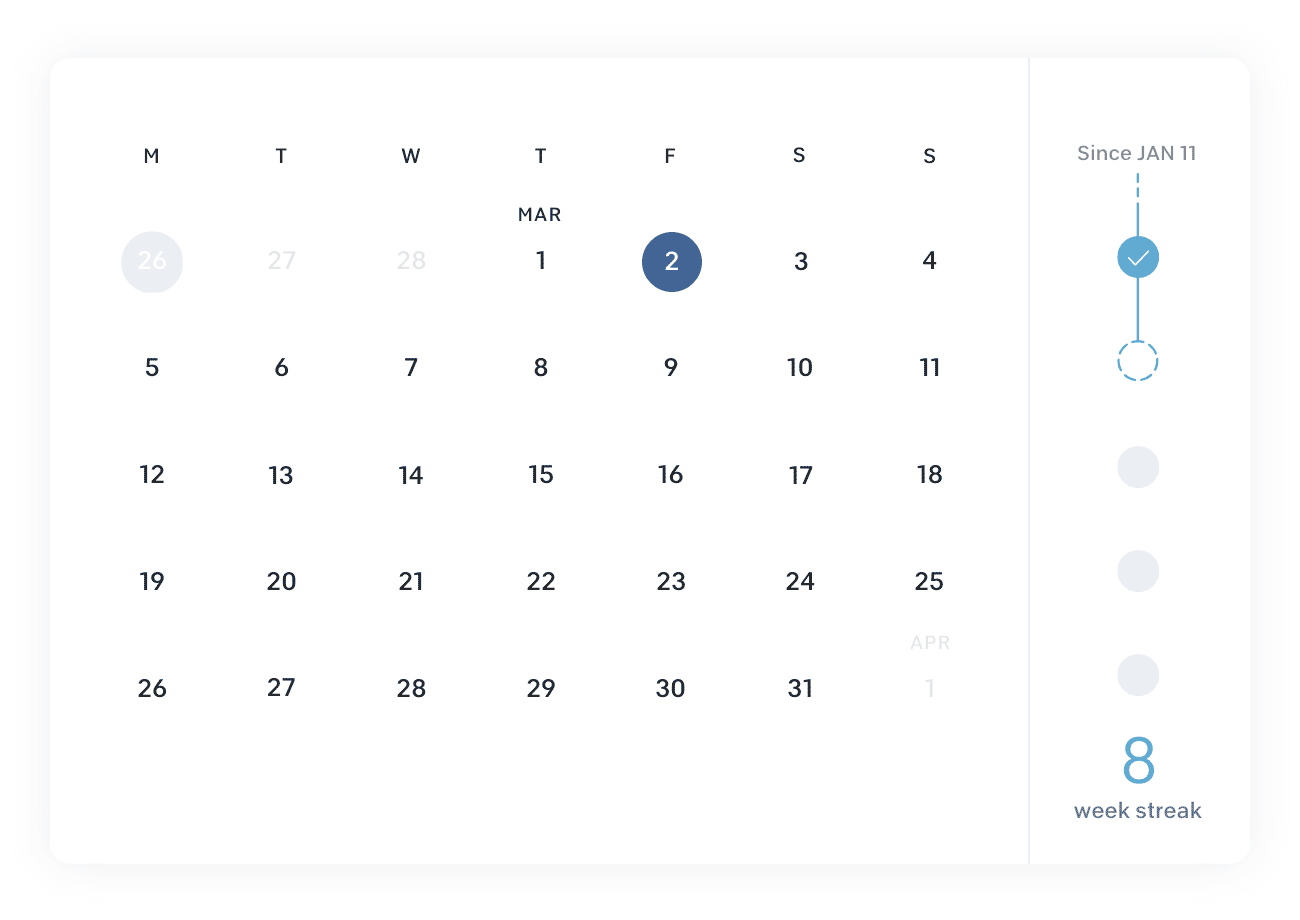 Stay Motivated With Weekly Streaks
How many weeks can you keep up your streak? With this motivating new feature, you'll feel more empowered than ever to stay close to your goals.
In the workout overview section of your profile, you'll now find a progress tab next to the calendar that will track the amount of consecutive weeks you ride in a row. Each week you ride, watch your progress tab grow, helping you stay focused on the big picture and feel accomplished at the end of each month. Share your weekly streaks on social at @onepeloton and keep other riders motivated!
More Ways To Track and Connect
You've put a lot of work in on your Peloton Bike, so we're giving you more ways to track your progress and connect with other riders in the community. Now you'll be able to see your performance, badges and ride history more clearly on your profile, and find it easier to search for other Peloton Members to ride along with.
To take a look at this newer, friendlier user experience, visit your online profile at members.onepeloton.com!
Enjoy The Flexibility of Just Ride
Just Ride is a flexible new ride option that allows you to hop on the Bike and ride for as long as you want with recorded metrics on a simplified screen interface. Ride to your own music, save these rides to your workout history, and share them to social, Strava and Fitbit just like the rest of your Peloton workouts.
Find Just Ride in the "More" section at the bottom of your Bike touchscreen, alongside Scenic Rides.
As always, we love hearing from you and look forward to your feedback. We want your Peloton experience to be as rewarding as possible. Enjoy!