Every choice we make has this community at its heart. That's why we're so excited to announce three new features launching Monday, May 7 that will allow you to connect to each other in ways that will not only elevate your workouts, but bring you closer together with every class.
Here Now
Even when you're riding at home, you're never alone. With the new Here Now tab of the Leaderboard, you can see who's riding at the same time as you in an On-Demand class, no matter where they are in the ride. Simply filter your Leaderboard from 'All Time' to 'Here Now' to see who else is riding with you.
Ride With Friends
Find strength in numbers when you ride with friends. Now when you hop on the Bike, you'll receive a notification on your screen if a Member you follow is currently taking a class. This way, you can join the class with them and ride together on the Leaderboard.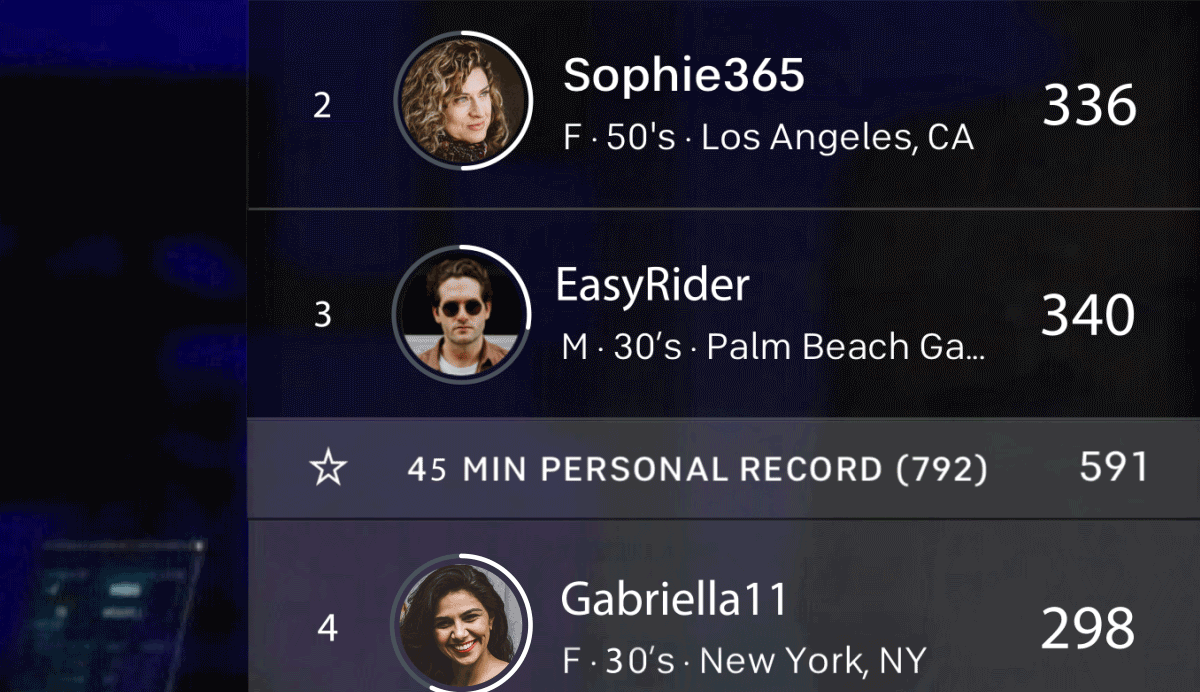 High Fives
Cheer each other on with high fives while you ride! When you see someone making progress on the Leaderboard, simply tap their username to send them some virtual encouragement. You can high five someone in a live or On-Demand class when you filter the Leaderboard to 'Here Now.' If you receive a high five, you'll see the notification pop up on the bottom left side of your screen. Don't worry, you can't give or receive more than one high five a minute to a single Member, so you'll never feel distracted.