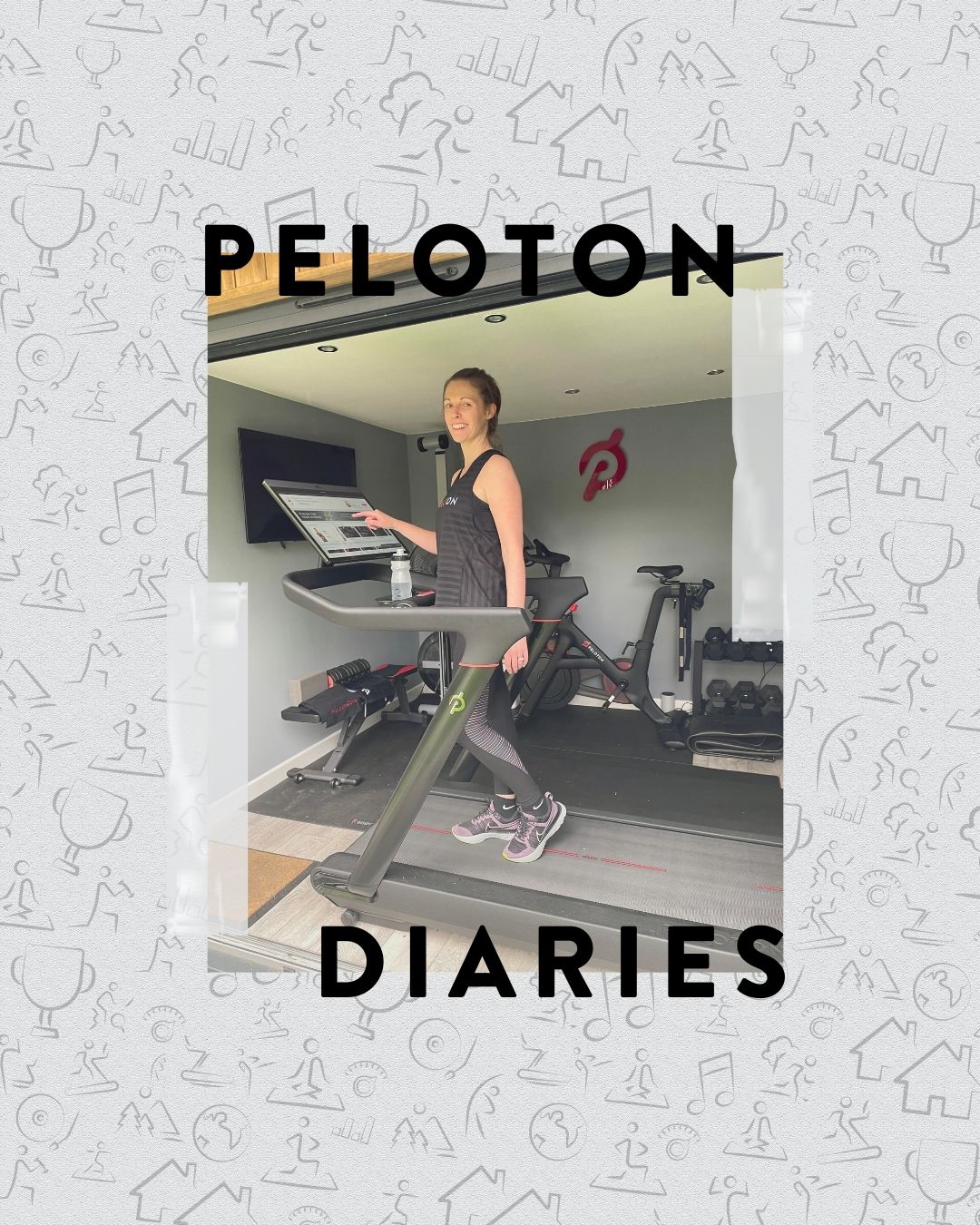 I Worked My Way Up To Running 60 Minutes Straight—This Is My Week of Peloton Workouts
Member Ali J. started as an App Member and got the Tread as soon as it was released in the U.K. Thanks to her hard work, she can now run 60 minutes without stopping!
By Ali J. & Team Peloton•Updated October 1, 2021
About Me
Find me on the Leaderboard: The_MrsJones (just married!)
My Tags: #BecsBeasts! I absolutely love this community; so supportive and encouraging, it's an honour to run with such an inspiring group of people—especially our coach, Becs!
I've been a Peloton Member since: 2019
Occupation: E-Commerce Specialist
Introduce yourself: Hi, I'm Ali, an e-commerce specialist from Manchester, U.K. I live with my husand, Tom, who is also a Peloton member, and our Labrador called Louie. I was a Peloton Digital user for just over a year before deciding to buy the Peloton Tread, and I was lucky enough to be one of the first in the U.K. to receive it. From the moment it arrived, I absolutely loved it, and I continue to use the Tread almost every day—not just for running and walking, but also to access the strength, yoga and stretching classes.
A recent fitness achievement I'm proud of: I've recently been able to consistently run for a 60-minute class with no walking breaks—all thanks to the incredible coaching from Becs Gentry!
My most frequently taken class: A Becs Gentry pre-run warm up or post-run stretch
My advice to other Peloton Members: Always remember to stretch! I've learned this from Adrian Williams. It makes a big difference and means you're able to come back stronger the next day.
Instructors: Becs Gentry, Adrian Williams, Jess Sims, Matt Wilpers, Ally Love

Recovery day class: Adrian Williams' full-body stretch or any meditation class

Class playlist genre: Pop or 90s

Post-workout snack: Treating myself to a nice piece of Dairy Milk chocolate

Time to work out: Late afternoon/early evening
My Week
MONDAY
5 min Pre-Run Warm Up with Becs Gentry

30 min Intervals Run with Becs Gentry

10 min Full-Body Stretch with Adrian Williams
I like to start the week strong with either a run or a Tread Bootcamp class on Mondays, although today I had work calls until the early evening so I was a little pushed for time. I decided to use the time wisely and do a 30-minute intervals run with my favourite running coach Becs Gentry, which was preceded by a 5-minute warm up after being at my desk all day to wake up my muscles. I have learned from the Peloton coaches that it is super important to warm up and cool down properly, so I took one of Adrian Williams' 10-minute full-body stretch classes after today's workout.
TUESDAY
5 min Full-Body Stretch with Emma Lovewell

20 min Strength for Runners with Matt Wilpers

5 min Bootcamp Warm Up with Jess Simms

30 min Core Bootcamp with Olivia Amato

10 min Full-Body Stretch with Jess Simms
I usually have a work call around lunchtime on Tuesdays, but this week, it was cancelled, so it meant I could jump on the app in my lunch break and take Matt Wilpers' 20-minute Strength for Runners class. While I generally tend to workout in the early evening, I enjoy doing classes at lunchtime as it breaks up my day. I then went on the Tread after work, and I decided to do one of Olivia's 30-minute core bootcamps which was great, and I've bookmarked to take again."
WEDNESDAY
10 min Full-Body Stretch with Adrian Williams

10 min Core Strength with Selena Samuela

20 min Pilates with Ally Love

15 min Arms & Shoulders with Emma Lovewell

5 min Full-Body Stretch with Emma Lovewell
A combination of a busy working week and all the wedding planning was starting to catch up with me. Felt quite tired today, and it's only Wednesday! Decided to start my day with a 10-minute full-body stretch with Adrian which really helped wake up my muscles. Then I spotted that Selena was doing a live 10-minute core class at lunchtime. Wow that was tough, but it felt good to be continuing the core work. I'm loving the range of new Pilates classes that are available so I continued some of the strength work later in the day with a 20-minute Pilates class with Ally Love and a 15-minute arms and shoulders class with Emma Lovewell.
THURSDAY
5 min Pre-Run Warm Up with Jess Simms

20 min 60s Run with Becs Gentry

30 min HIIT Run with Becs Gentry

10 min Post-Run Stretch with Robin Arzón
It's time for my 200th run! I'm a proud member of the #BecsBeasts Tag, and I was so excited to join everyone in our live Thursday class with Becs Gentry and celebrate everyone's milestone achievements. The high fives were in full flow today! My 200th run was a 20-minute 60s-themed class. The playlist was brilliant—I had so much fun, and to top it off, I got a shoutout from Becs in celebration of my milestone. Becs was also doing a 30-minute HIIT run after this, so I stayed to join this too. I find I'm better at short sprints rather than long endurance runs, but this class was a good challenge of my ability and Becs' coaching pushed me to a new PR, reaching speeds I would only have dreamt of a few months ago!
FRIDAY
10 min Yoga Basics: Transitions with Anna Greenberg

20 min Beginner Yoga Flow with Chelsea Jackson Roberts
Today was my rest day, which was much needed after my busy week! I've recently started the new Yoga Foundations Programme in the Peloton App, which provides a great introduction to yoga. I did a couple of these classes before heading out to meet up with my sister-in-law and niece, who had organised to take me out for a girly day of lunch, shopping and cocktails as a pre-wedding treat! I was looking forward to seeing them as, like many families, we haven't spent much time together in the last year, so it was great to have a girly day out and chat all things wedding!
SATURDAY
10 min Warm-Up Run with Matt Wilpers

45 min Progression Run with Becs Gentry

20 min Core Strength with Jess Simms

10 min Upper-Body Strength with Adrian Williams

10 min Full-Body Stretch with Robin Arzon
It is two weeks today to the weddingeek! I have a few bits of final prep to do, but before I get on with all that, I'm back on the Tread today joining the #BecsBeasts crew in another live Becs Gentry class. Today's was a 45-minute progression run. After enjoying a few cocktails yesterday, I was debating whether to take this class or not, but I'm so glad I did! I felt great afterwards and decided to take a couple of strength classes before enjoying a 10-minute stretch with Robin.
SUNDAY
5 min Strength Warm Up with Matt Wilpers

20 min Strength for Runners with Becs Gentry

15 min Full-Body Strength with Adrian Williams

15 min Core with Jess Simms

10 min Full-Body Stretch with Adrian Williams
I was meeting a friend today for brunch as another pre-wedding treat, so I didn't have much time, but knew I wanted to get a decent workout in early morning before I went out. I decided to end the week with some strength work, using the stacked classes feature to build my workout plan ahead of time so I could move through it quickly. I love the Strength for Runners classes and find that they have really helped build strength in my running, so I try to get these in 2–3 times per week. Jess and Adrian's classes are always so much fun, although really challenging, which is great when you don't have much time as even a 10-15-minute workout can be so effective.
That's my week done, and we are now one week closer to the wedding! I'm planning to continue with my workout routine as much as possible in these next two weeks prior to the wedding, as I love the Tread and Peloton community and find it really helps me to de-stress and take time out. From both a physical and mental perspective, I think I am in the best shape I've ever been in, thanks to Peloton. The support from the #BecsBeasts group and the Peloton community is amazing. I feel as though I have made many new friends all over the world even though we have never met!
Peloton Diaries: Real weeks of workouts written by real Peloton Members.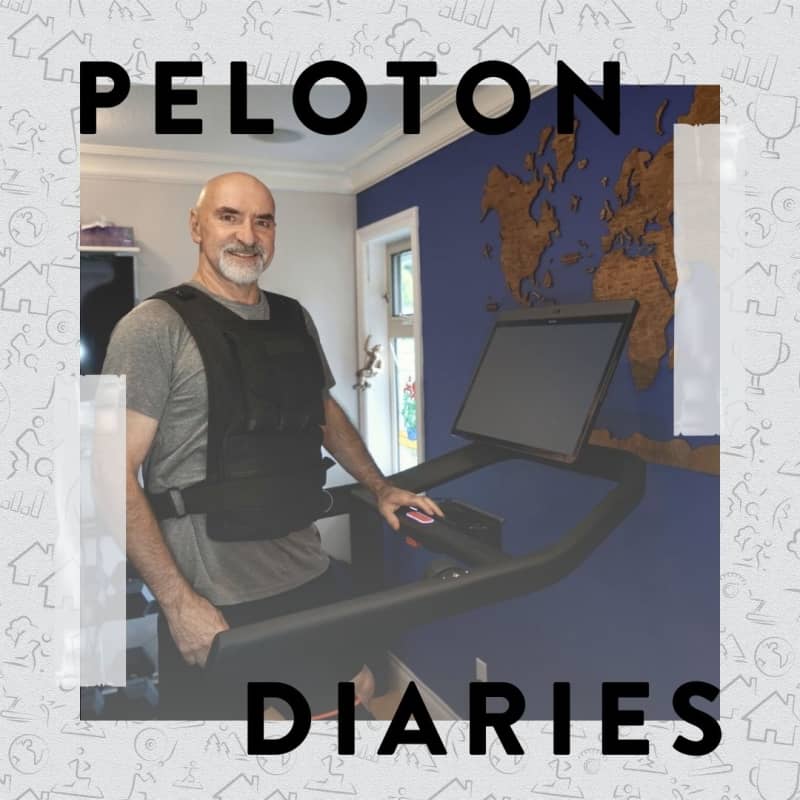 My Active Retirement Includes Search-And-Rescue and Climbing Kilimanjaro—This Is A Week From My Peloton Routine: Peloton Member Don S, who served in the Canadian Military for 33 years and is now more active than ever, says: "I can say with certainty that Peloton will be my training partner for many years to come and will be pivotal to helping me to achieve my fitness goals."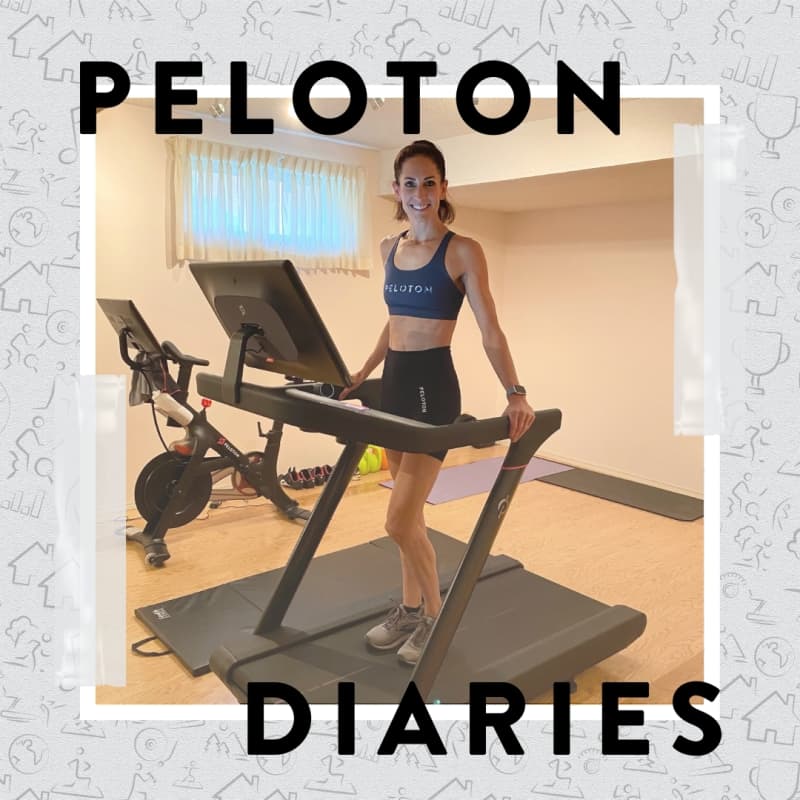 I'm A Mom Getting Stronger on the Tread, while Cross-Training on the Bike and App: "I have struggled, pushed limits, persevered and hit many goals in my time as a Peloton member. With this incredible community I have experienced success beyond what I thought I was capable of."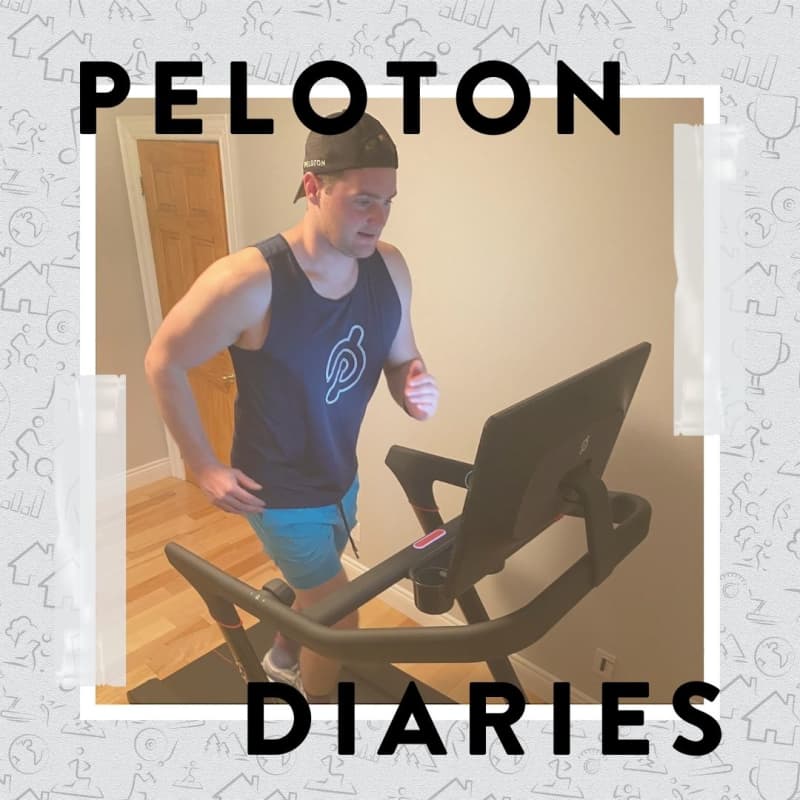 I'm A Former Competitive Athlete, A Husband and A Dad—This Is My Week of Peloton Workouts: Peloton Member Eryn J. loves that Peloton has him competing and working towards goals again, instead of just exercising.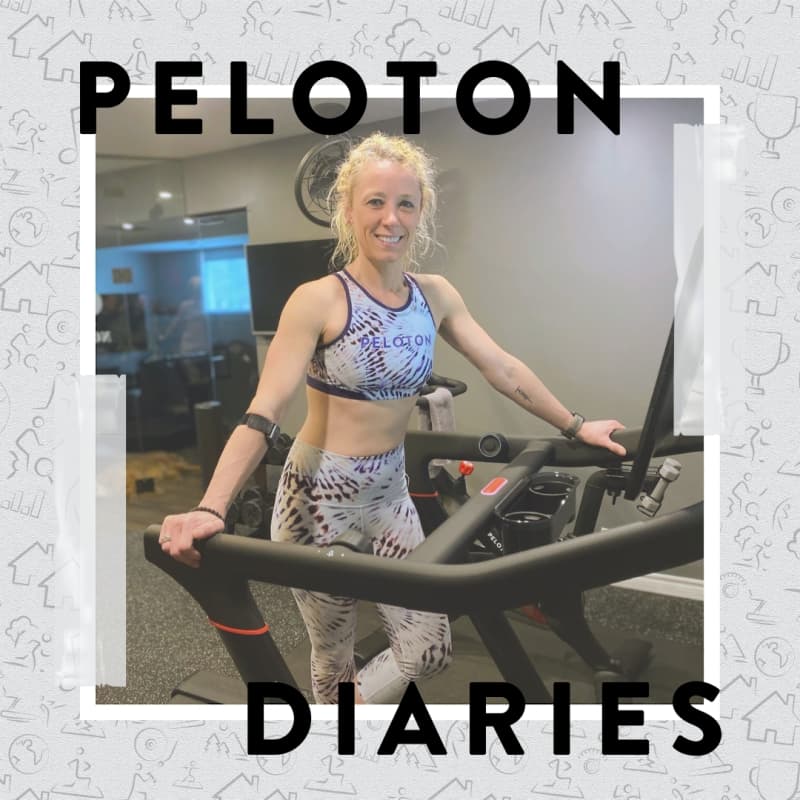 A Full-Time Working Mom's Week of Workouts on the Peloton Tread and Bike: "I live in Ontario, Canada and am a mom of four teenagers, two golden retrievers, five alpacas and a handful of laying hens! In my spare time, I work full-time as an accounting clerk."
A Week of Outdoor Runs, Strength and Rides with the Peloton App and Bike: Member Uriel L. is a husband and a dad of two (very active) boys, who are five and seven. The family goes on a vacation over the weekend, but he still gets some classes in with the App!
I'm a 54-Year-Old Runner—This Is My Week of Peloton Workouts: Andrew E, who committed to a healthier lifestyle after quitting smoking ten years ago, uses his Tread, Bike and App for a holistic week of Peloton workouts.
My Week of Peloton Rides, Strength and Flows as a Full-Time (and First-Time!) Working Mom: Meet Tatiyana S. on the Leaderboard in the early afternoon, so that she still has time to relax later that evening.
A Week of Peloton Workouts for A Stay-At-Home Dad of 2 Daughters: Meet Grady L: "I am working on myself everyday, inside and out, and my Peloton Bike is a HUGE part of that process."
I'm A Bestselling Author Who Loves to Ride and Flow—This is a Week of My Peloton Workouts: Andra W, a self-described "yogi-cyclist" and New York Times bestselling author enjoys a week of flows, rides and meditations.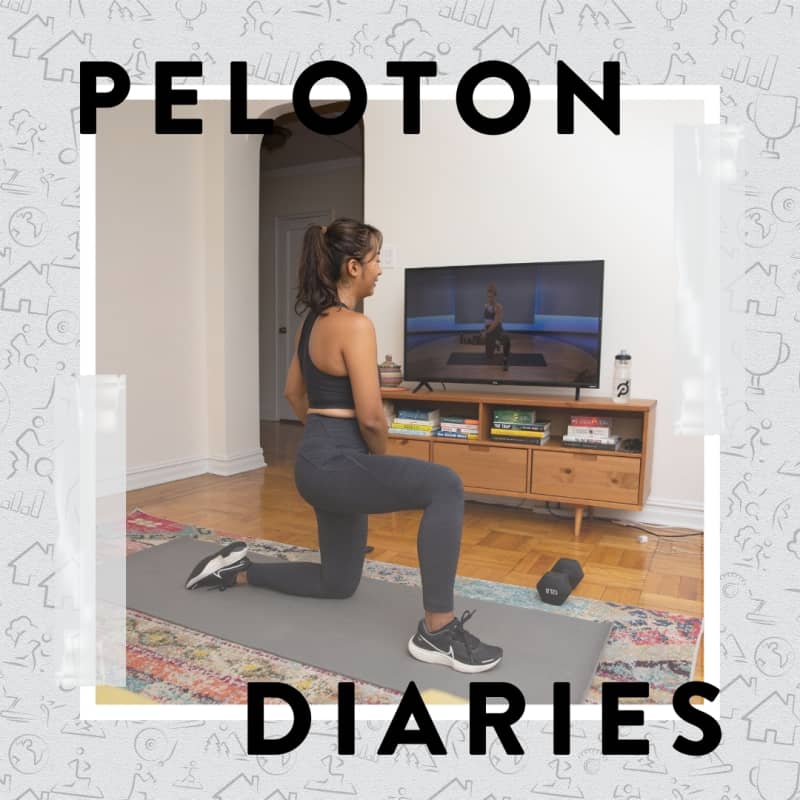 My Week of Workouts in My NYC Apartment with the Peloton App: Combining strength and HIIT cardio and meditation, Ayesha S. leaves no corner of the Peloton App untapped to build a well-rounded week of classes.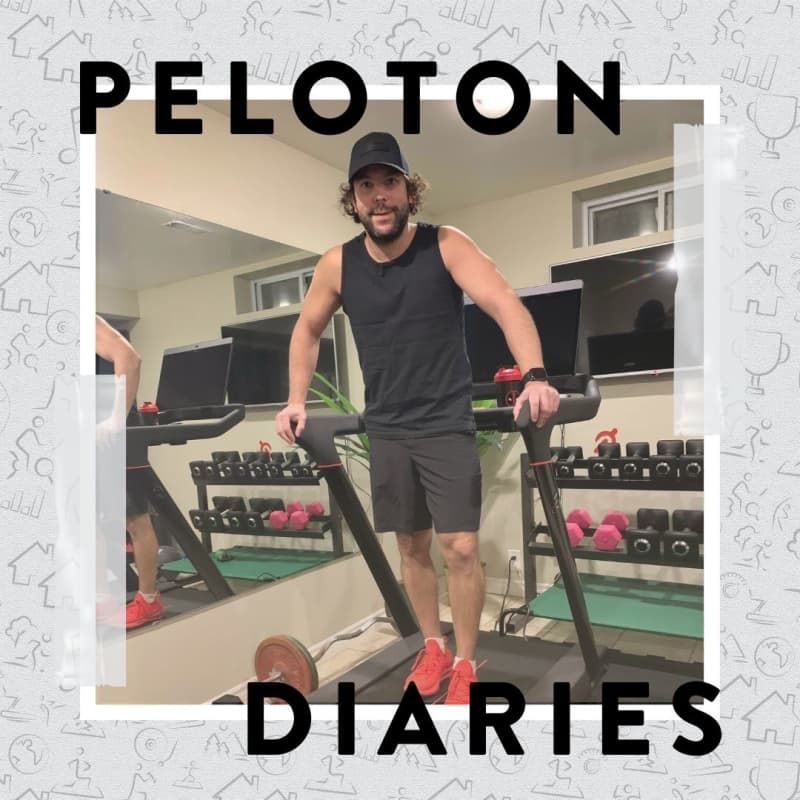 I'm A Dad Who Loves To Run, Ride and Lift—This Is A Week of My Peloton Workouts: When Member Sean T. isn't playing hockey, on his motorcycle or spending time with his family, you can find him on his Tread or Bike.
I Worked My Way Up To Running 60 Minutes Straight—This Is My Week of Peloton Workouts: Member Ali J. started as an App Member and got the Tread as soon as it was released in the U.K. Thanks to her hard work, she can now run 60 minutes without stopping!
I'm A Young Professional In Ohio—This Is My Week Of Peloton Workouts: Member Maggie C. uses Peloton to keep up her exercise routine and to keep in touch with her friends.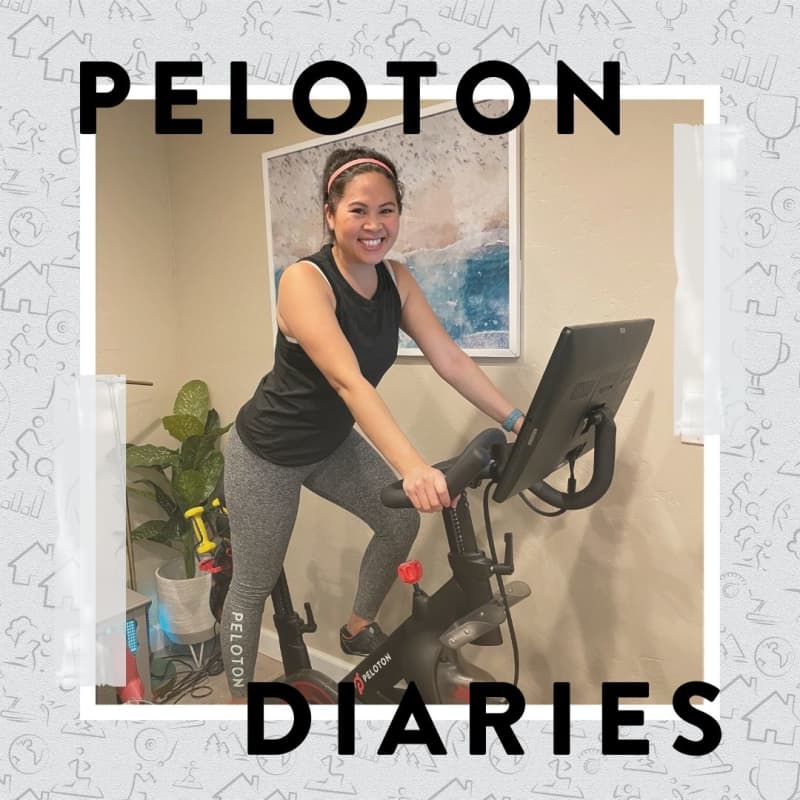 A Week of Peloton Workouts While Caring for My Children 24/7: Angela T. has a full-time job as a mom and a part-time job as a jewelry designer, but she still made time to do a Peloton class every day for a year.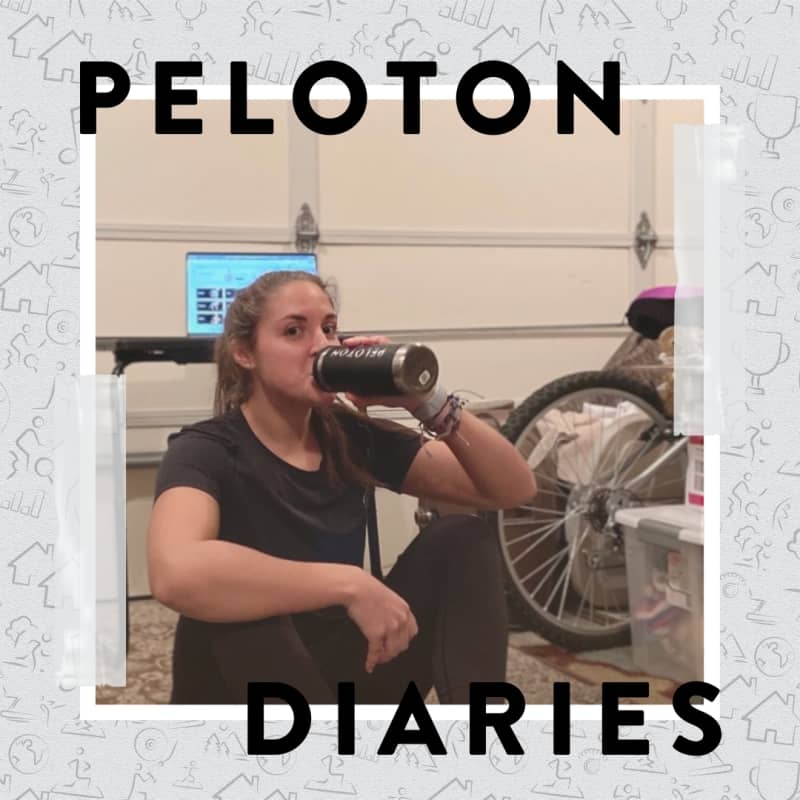 My Week of Peloton Workouts As A D1 Softball Coach: A week of Peloton workouts with Member Ashley G, who uses the Peloton App and her own equipment for a week full of sweat.
My Week Training for a Marathon on the Peloton App: Member Anthony W. uses the Peloton App alone to train for his third marathon, from strength to long runs.
My Cold, Wintery Week of Peloton Rides, HIIT, and Strength: Charlie W, a dad of two from just outside of Leeds, uses his Bike and the App to push his training to the limits in mid-December.
I Love Power Zone Classes, but My Week Doesn't Stop There: Meet Kaya T. on the Leaderboard for a week of Power Zone rides and so much more.