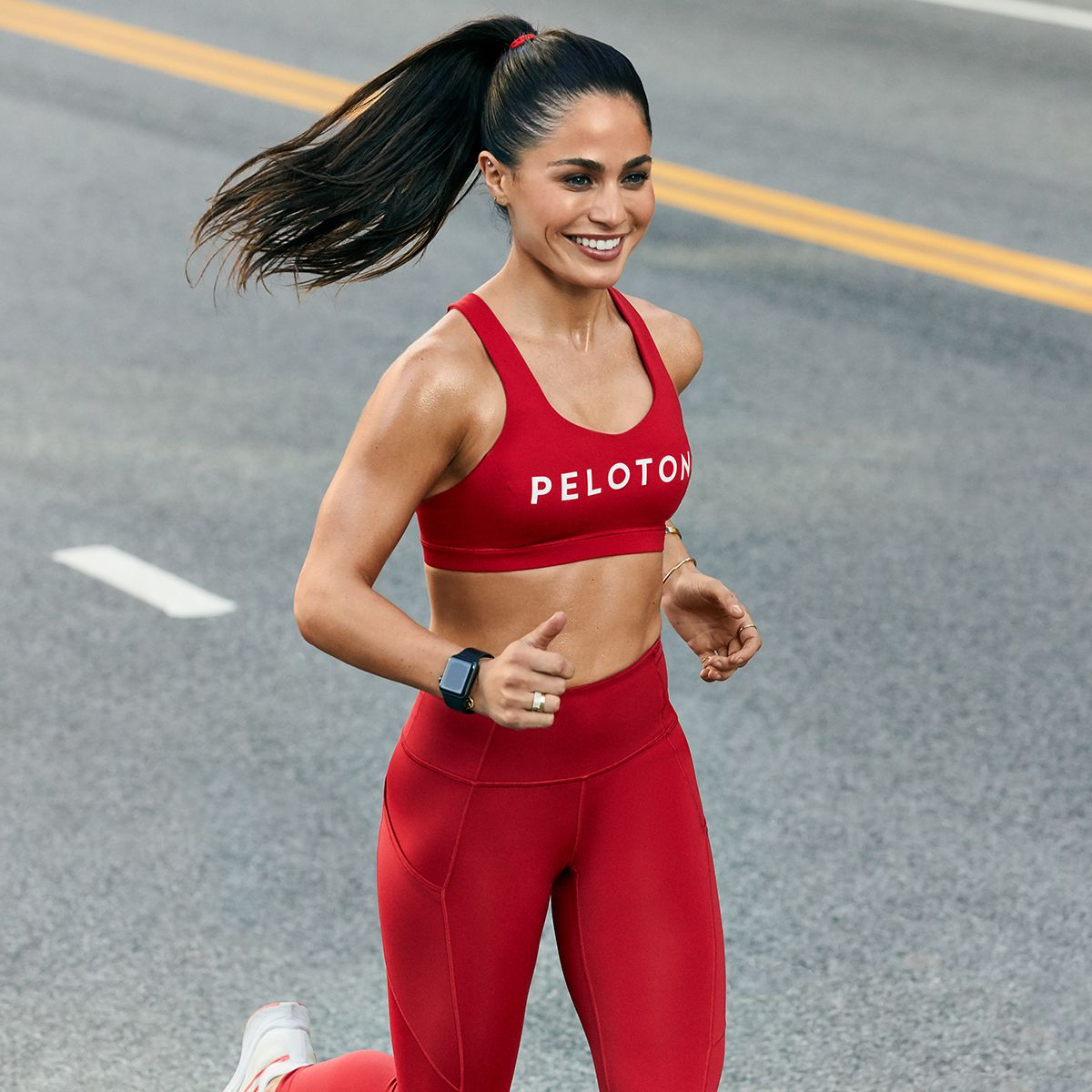 How Cycling and Running Can Work Together to Make You a Better Athlete
Combining Peloton Bike and Tread classes is great for your body—as long as you train the smart way.
By Eric Arnold•Updated October 28, 2021
Ask Peloton instructor Olivia Amato when to do both a run and a ride in the same day, and she has a quick answer: "If you're training for a triathlon." In other words, most of us aren't. So we shouldn't. But there can be big benefits to incorporating both running and cycling into your workout routine—the main one being that it'll make you a more well-rounded athlete.
Of course that begs the question: How much riding and how much running?
That depends on your fitness goals—not whether you're a great runner and want to be a better cyclist, and vice versa. The important thing to remember is that both types of exercise are essentially cardio, which you needn't do every day of the week. So if, for example, your goal is to boost your overall cardio fitness above where it currently sits, Olivia suggests doing equal amounts of both running and riding.
Only from that point should you start thinking about the different benefits that cycling and running bring to the party, and how they complement each other.
Consider the Benefits
Let's say you typically choose trainers over bike shoes. If that's the case, think about what cycling offers that running doesn't: lower-impact options. In a cycling class, you get the same cardiovascular benefits you do from running, Olivia points out, but your bones and joints get the reprieve they need from pounding the pavement.
Of course, the reverse is important to consider as well. If pop rides and Power Zones are your primary form of exercise, how do you start training for a 10K? It isn't as simple as just tightening your shoelaces and turning on the Peloton Tread.
"You have to train both endurance and power to improve your running," Olivia says. That is, your body needs to acclimate from zero-impact cardio to constant-impact cardio—essentially, each foot hitting the belt of the Peloton Tread over and over. "I would start out with 20- to 30-minute beginner interval runs and beginner HIIT runs," she suggests, and as you get more comfortable over time, "start to try intermediate interval and HIIT runs. Then you can increase the class length, say from 20 minutes to 30 minutes, then to 45 minutes."
Sweat the Small Stuff
It's important to remember too that Peloton Bike and Tread classes both focus on your legs. Too much running or cycling (or both) can fatigue your leg muscles at a minimum, or lead to overtraining injuries in a worst-case scenario. That's why Olivia says that stretching and recovery classes are every bit as important as is focusing on other parts of your body.
"If you're doing a long endurance run or an intense HIIT run," she says, you should also "take core and upper-body strength classes rather than fatigue your lower body."
Being a better athlete, after all, isn't just about training more—it's about training better and, ultimately, ensuring you achieve a fitness level that allows you to run or bike whenever and wherever it is you want to go.
Whether you're looking for a ride, a run or some recovery options, there's a class for you on the Peloton App.